Matrix S.p.A.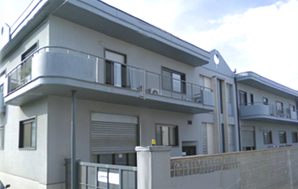 Administrative and Production Headquarters
Via Positano, 23
70014 Conversano (BA) – Italy
Our company has been working since 1993 on a national and international territory offering assembly services using SMT / PTH, ICT and multifunctional tests, purchase and management of electronic components.
It also provides services of engineering and industrialization of products based on customer specifications, thanks to its highly qualified staff.
A ten-year experience gained by Matrix promoters in the production of electronic boards, combined with continuous investment in innovative technologies and the flexibility and competitiveness of its production departments, make it the ideal partner for all companies that use electronic technologies.
The activity is geared toward both the account work and full board service, for  board and/or finished products, assembled and packed.
The area devoted to such operations is fully air conditioned and Full EDS designed.
Matrix spa supports the continuous development of technology with investments in advanced equipment and it assures quality and complete customer satisfaction.
Matrix candidates itself as ideal and reliable partner in the comprehensive management of each project, starting from the procurement of components until the delivery of finished product.